Curriculum
Focus
We aim to provide children with a broad, balanced and stimulating curriculum which enables children to THRIVE in their learning and prepares them for life by developing 21st century skills.
21st century skills
Critical thinking is all about solving problems.
Creativity teaches students to think outside the box.
Collaboration shows students how to work together to achieve a common goal
Communication lets students learn how to best convey their ideas
Outline
Each class studies six different topics across a 2-year. Learning throughout the topics contributes to a final product or end goal which encourages the development of 21st century skills. During our first topic, children painted, designed and made different items to show parents and members of the community during our 'Craft Fair'.
Throughout the topics, individual subjects are woven into the topic to create memorable learning experiences and ensure robust academic achievement. Each lesson has a clear subject specific skills focus but contributes to the end of unit product. Although the example below mainly focuses on History, Art and DT, across each term, children would cover a full range of subjects
Progression Outline for Stone Age Craft Fair topic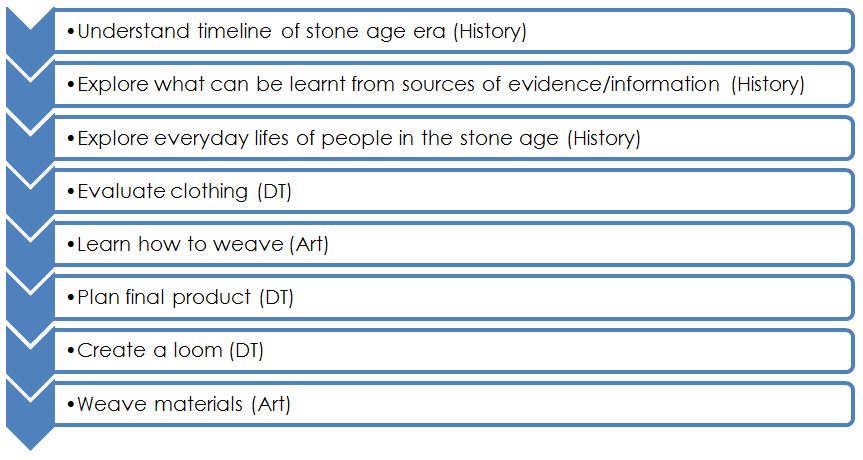 Development of Curriculum
Below is an overview of the topics across the 2-year cycle
| | | | |
| --- | --- | --- | --- |
| | Badgers | Squirrels | Kestrels |
| Aut – Year a | Who wears the crown? | Stone Age | Saxons |
| Spr – Year a | Toys | Egyptians | Explorers |
| Sum – Year a | Our place in the world | Africa | Great Britain |
| Aut – Year b | China | Greeks | Victorians |
| Spr – Year b | Home Sweet Home: Hatchlands | Romans | World War 2 |
| Sum – Year b | London's Calling | India | France |
More detailed overviews of each of these topics can be found by clicking on the year group pages to the right.
Craft Fair – Friday 28th September
Our first opportunity to share our final product, was the craft fair which we held in September. Each class created the following in the lead up to the event.
Year 1/2 – Monarchy Portraits and Frames
Year 3/4 – Stone Age clothing – Weaving
Year 5/6 – Saxon artefact – Clay
The Craft Fair was also an opportunity to share all of the other learning that had already happened in the first few weeks of our topic learning. This included information about the planning and development of their final product as well as work from earlier lessons in the unit.
Children were encouraged at the event to talk about their learning, which is a current focus for the school. It was great to have a range of Governors and community members attend the event to enable those children, whose parents couldn't come, a chance to talk about their learning.
More details about the event can be found by clicking on the following link (Click Here)
News Reports
Our second opportunity to share our learning was through the creation of a news report. During the unit, children learnt about a key area of the topic and developed their computing skills to create a news report about this.
More details about the event can be found by clicking on the following link Badgers - Click Here
Squirrels - Click Here
Kestrels - Click Here
Home Learning
Children have really embraced our new home learning which gives greater opportunity for creativity. Many of these tasks have reinforced their topic learning.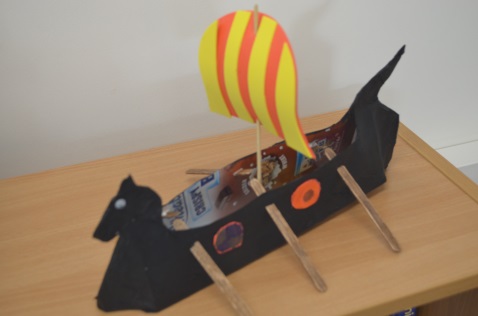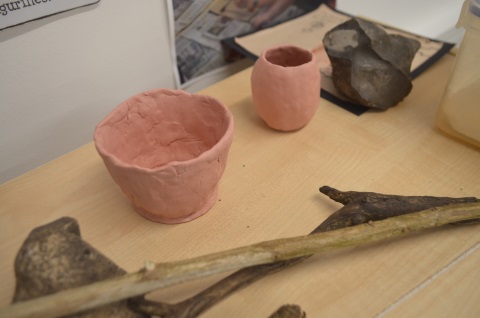 Educational Visits
Trips and workshops form an important part of the children's learning. Squirrels visited Hampton Court, Badgers have a Stone Age workshop coming up and Kestrels visited the British Museum to explore the artefacts discovered at Sutton Hoo.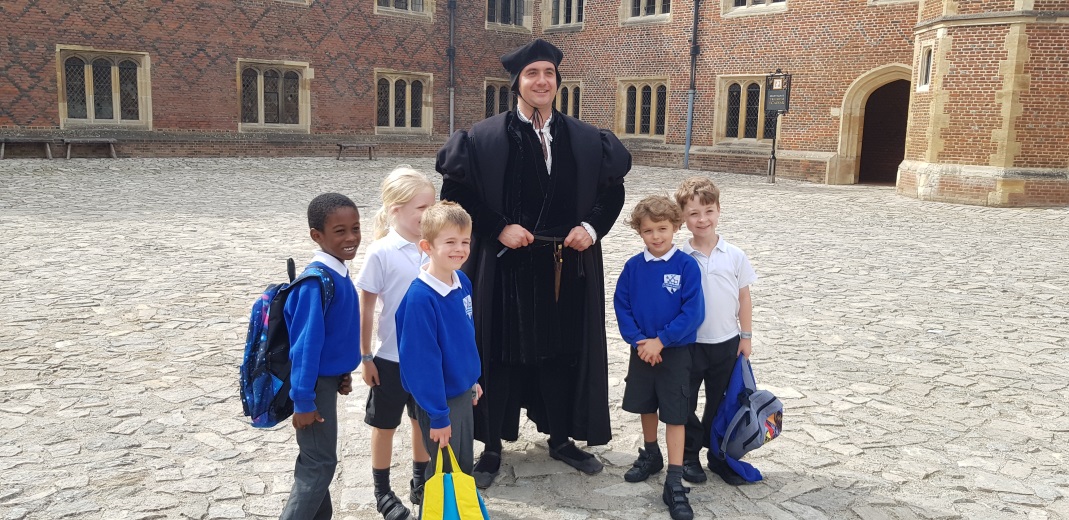 Children's Thoughts
Badgers
I've enjoyed that we get to learn about what it would be like if we were there at the coronation.
I have loved it [The Topic]. I liked King Henry VIII drawing.
I like it [Hampton Court]. King Henry VIII had a lovely palace. They had an interesting kitchen with squishy meat but it wasn't real.
I really liked the portraits that we painted.
Squirrels
It's been good. We have learnt lots of interesting facts
I enjoyed learning about Stone Age clothing and we got to make a square of weaving.
I liked the bit where we got to make a Stone Age house. I found it fun.
No. I couldn't make it [The Topic] better
I liked learning how to make clothing
We had to learn a lot before we could do the films
Kestrels
It's been excellent. They built houses out of interesting materials
Editing [our News Reports] was hard because we had to work in a group. Some people wanted to do different things.
I prefer these types of tasks. It is better than worksheets because they are boring and it hurts you hand.