House Event - Teamwork Makes The Dreamwork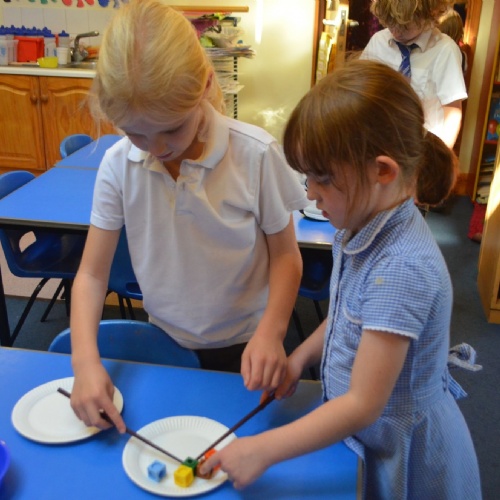 On Friday 5th October, we held our first house event. Led by the school's house captains, each house started by practising some different activities which encouraged teamwork. These included working in pairs to use a chopstick each to move cubes from one plate to another, in pairs tying shoelaces each with only one hand as well as linking arms and passing a hoop around the group.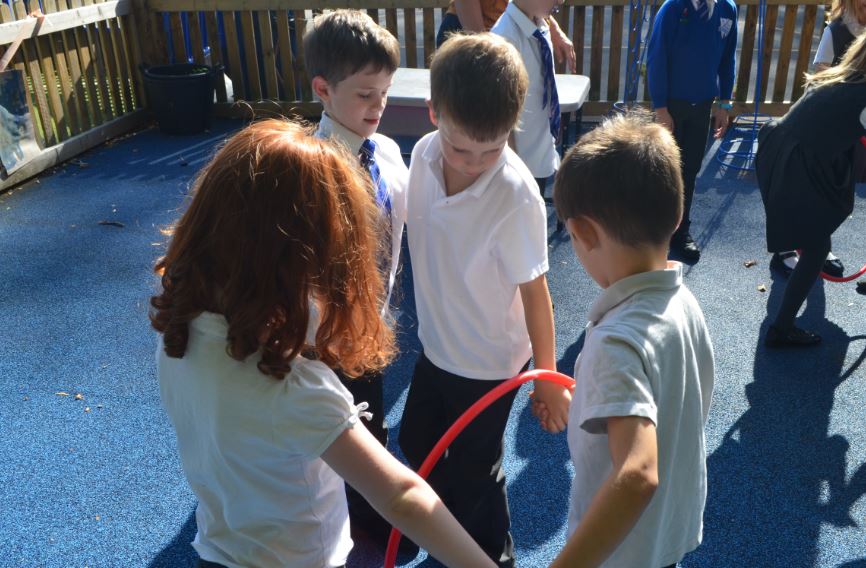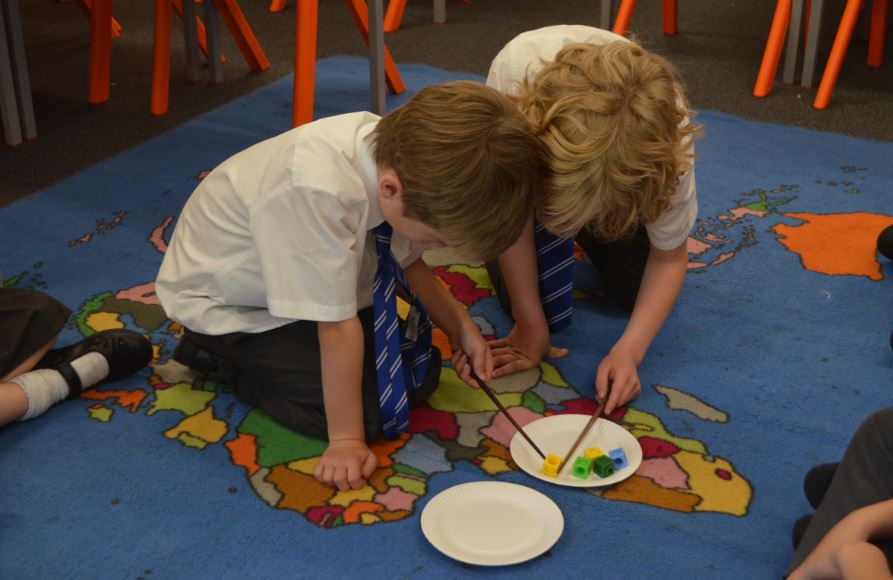 The children worked really well together and there was lots of good communication.
Once children had had a chance to practise, house captains choose their term with everyone in the house participating in at least one event during our special assembly. During the assembly, houses competed against other houses and scored points depending on the position that they came. The event was a very tight affair with Polesden and Leith coming out overall winners with a score of 190 points each.
This was the first of several house events this year and it was great to see the developing leadership skills of our house captains.