Craft Fair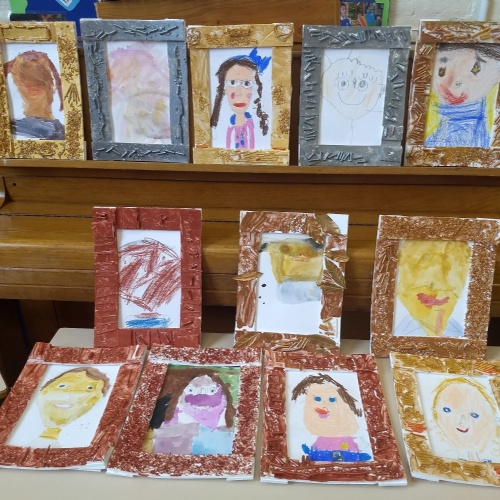 On Friday 28th September, we held our 'Craft Fair' to showcase the amazing work that the children have already completed this term. Linked to each year group's topics, children have been painting, designing and making different items to show parents and members of the community. During the event, children acted as tour guides and were keen to talk about their learning as well as how they made their products.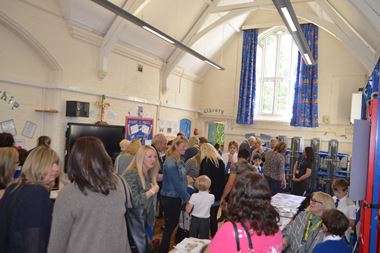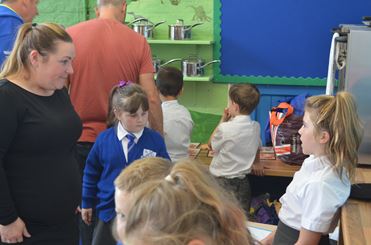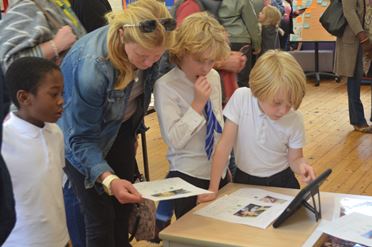 In the lead up to the event, it has been wonderful to see the level of effort children have shown as they were keen to create the best product for the event. All children have been really enjoying their new topics and the work coming out of these lessons has been fantastic.
Rabbit Class (Reception) have been learning about parts of the body and creating paintings of themselves.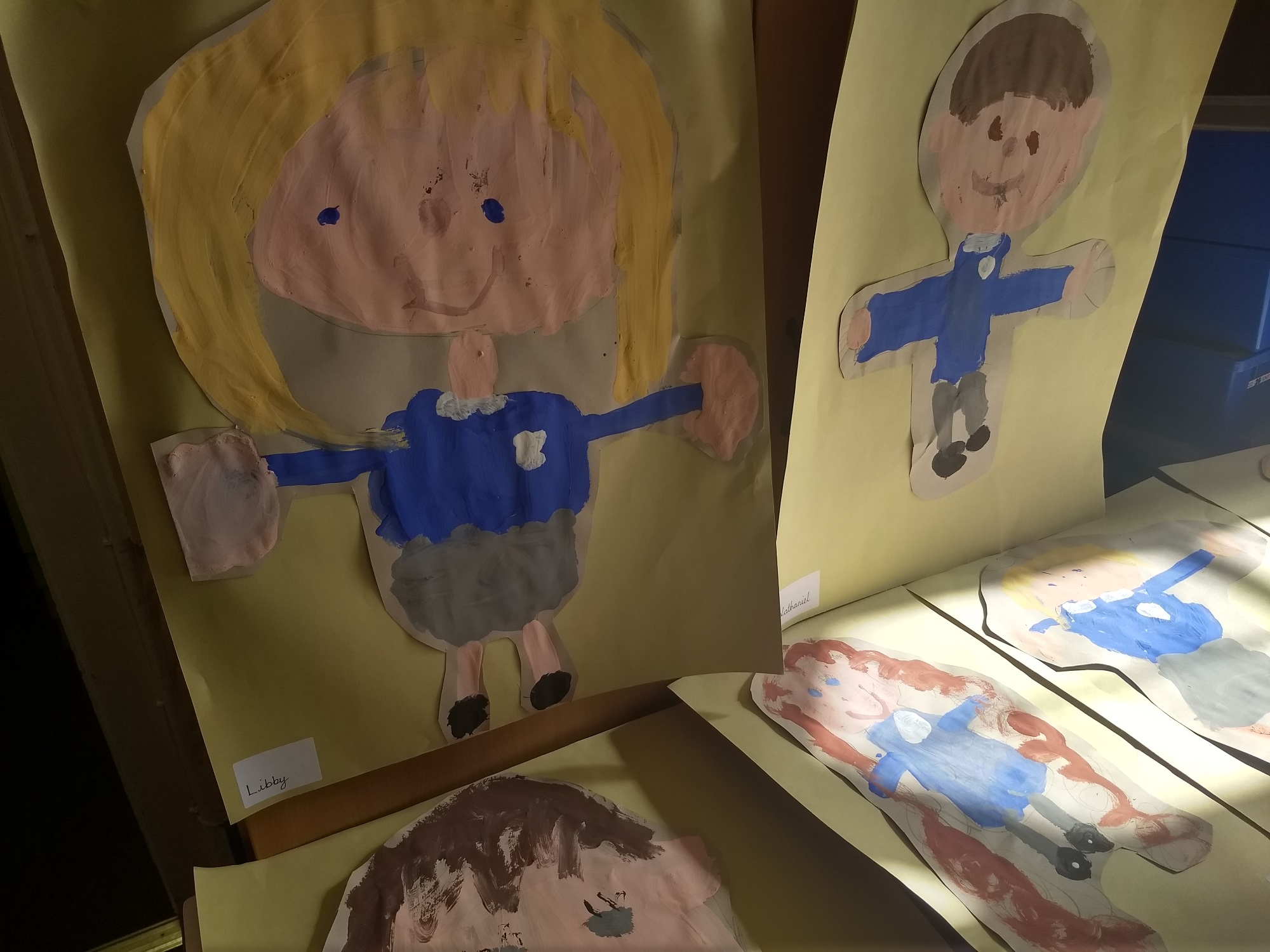 Badger Class (years 1 and 2) have been learning about Tudor monarchy. They have created their own portraits and decorative frames in the same style that you might see framing a painting of King Henry VIII or Queen Elizabeth I.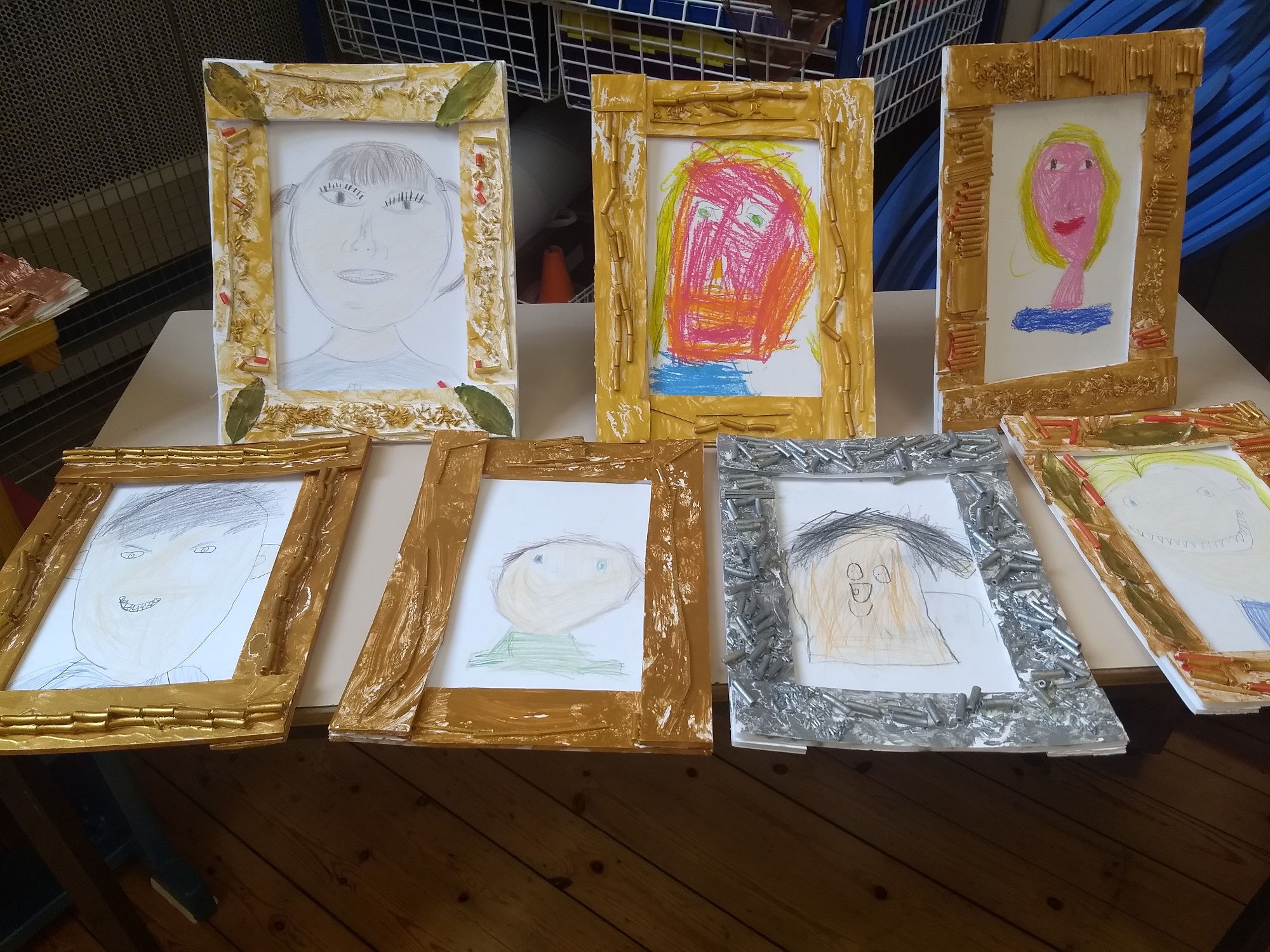 Squirrel Class (years 3 and 4) have been learning about the Stone Age. They created their own paints to make these cave paintings and explored how late stone age civilisations started to weave materials.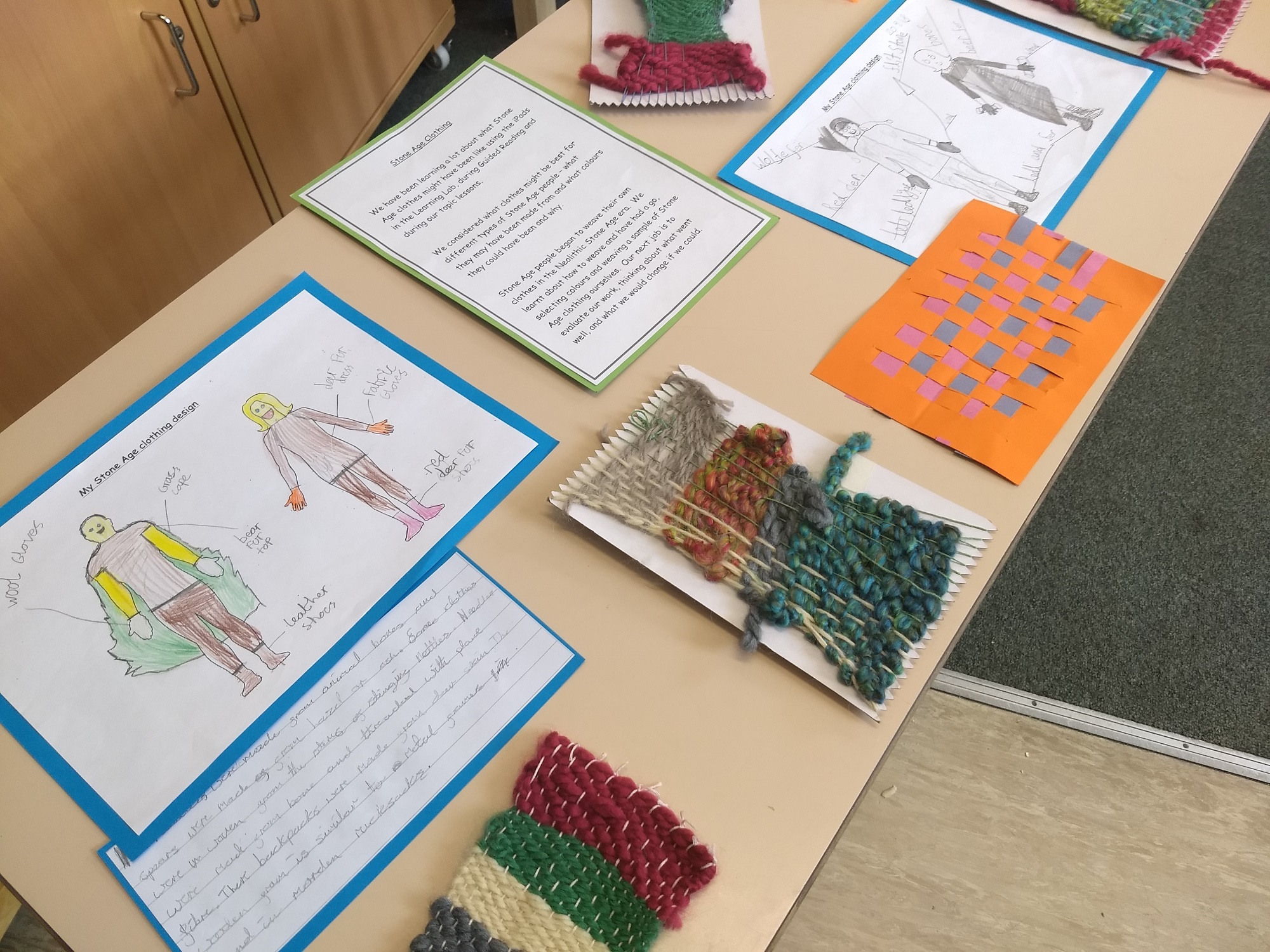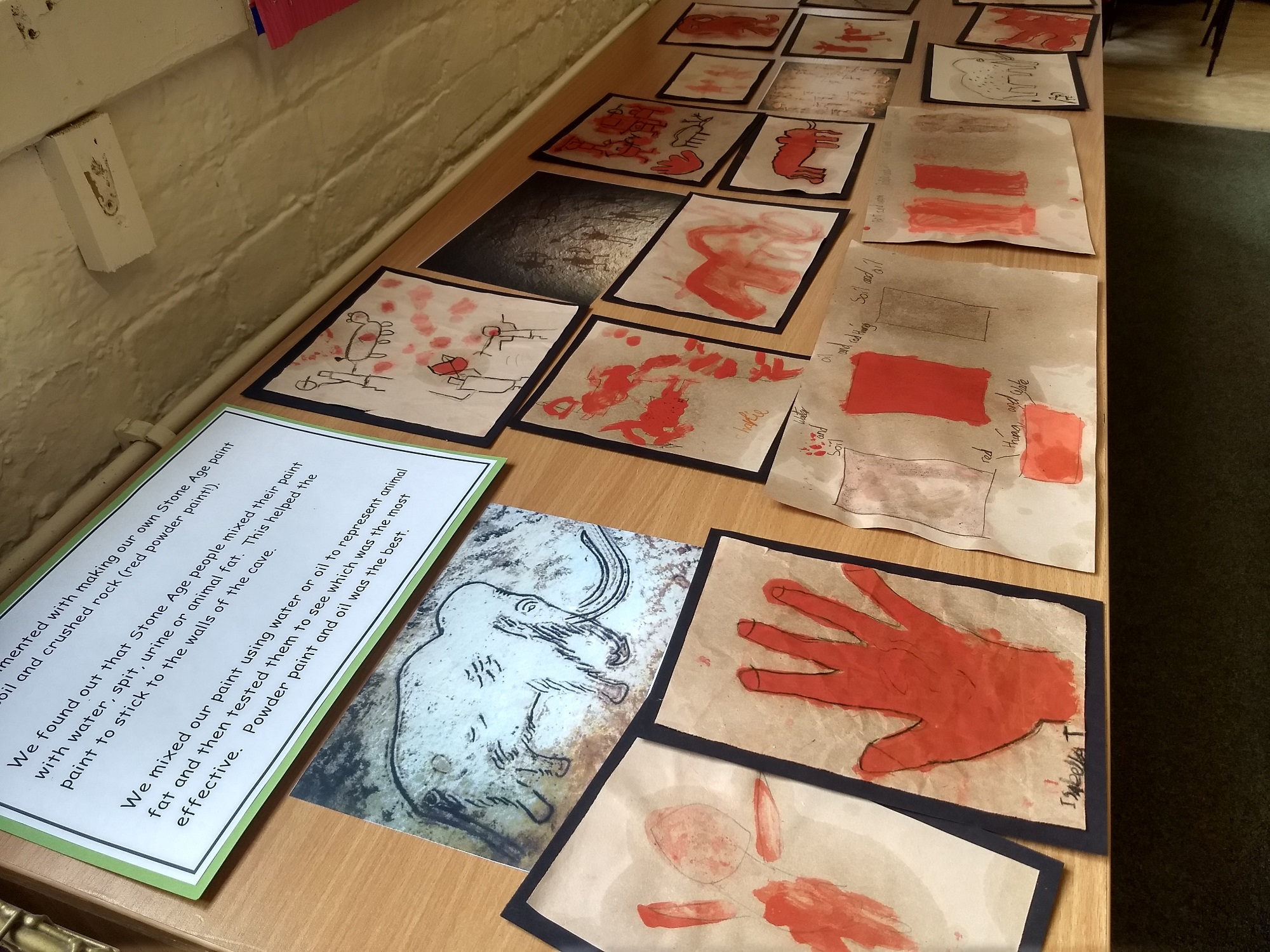 Kestrel Class (year 5) have been learning about the Saxons. They looked the artefacts left in Sutton Hoo and have recreated them out of clay.