Book Week - Reading with Parents (Wednesday)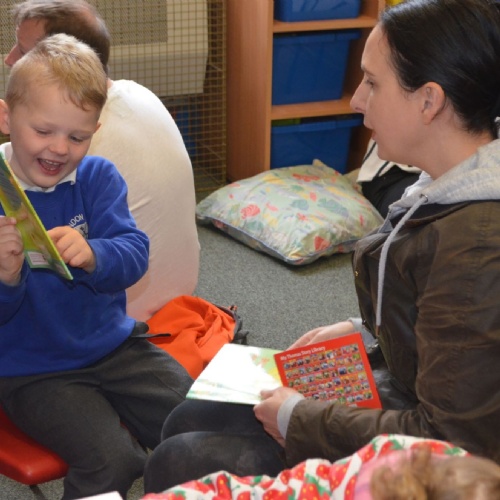 To celebrate Book Week in school children had an opportunity to read with parent volunteers at the start of the school day.
Thank you to parents to volunteered to spend time in school this morning reading with their child and a friend.
The children are looking forward to reading with more volunteers tomorrow.