Official Opening of new School Building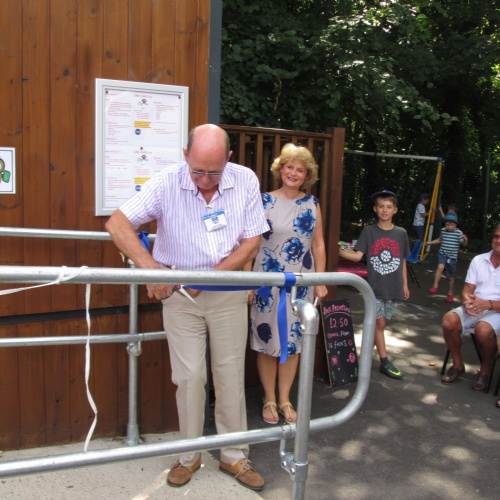 Clandon School's Chair of Governors cuts the ribbon to open the new school building.
Clandon School's new school building has officially been opened. The building has been named Culmer Lodge in recognition of the dedication to the building project, and to Clandon School as a whole over many years, of our Chair of Governors, Mr James Culmer.
James cut the ribbon and unveiled the building's name plaque at a ceremony attended by Clandon School children and their families, as well as guests involved in the building project.
For more photos please go the the Culmer Lodge Opening page to the right of this screen.