PE and Sports Funding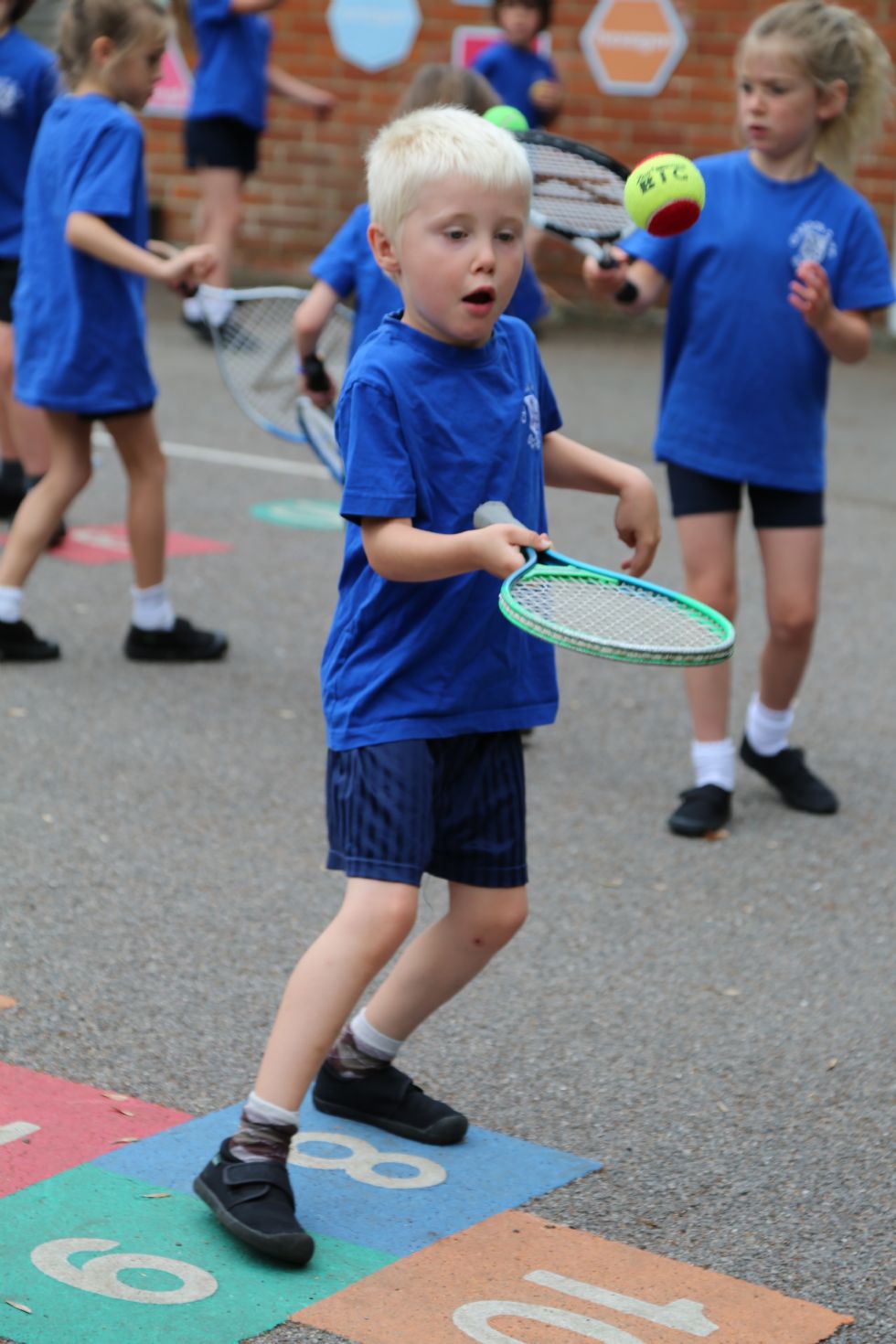 PE and Sports Funding 2016-2017
Since September 2013 the government has provided additional funding of £150 million per annum to improve provision of physical education (PE) and sport in primary schools. This funding – provided jointly by the Department for Education, Health and Culture, Media and Sport – is ring-fenced and therefore can only be spent on provision of PE and sport in schools; however, schools will have the freedom to choose how they do this, within the Conditions of Grant issued by the Department for Education.
Clandon C of E School received £8,000 plus a premium of £5 per pupil for each academic year to improve our provision of PE across the whole school. This amounted to £8,115 in total for the academic year 2016-17.
During 2016/17 the funding was utilised in the following way:
Action

Impact

Cost

Active Schools Membership
Access to annual conference, best practice forum and various training courses to support the PE provision, including schemes of work for various sports at EYFS and KS1 & 2 levels. Teachers will have improved knowledge and understanding of how to teach PE and sports leading to higher quality PE lessons.
£650
Active Surrey KS1 Star Mark
Develop a PE development plan to enhance and improve provision of PE and school sport for all children.
£145
Jigsaw PSHE resources
Develop children's knowledge of personal, social, health and emotional issues, to promote development of self-esteem and awareness of others and their surroundings.
£900
PE and PSHE training (including supply cover)
CPD oportunities for staff that will enhance the wellbeing of children.
£495

Sports markings

Improve the resources in the playground

£97

Provide a variety of new experiences to the children by way of one-off sports workshops.

Skip2BFit and Box2BFit workshops.

Encourages participation from all children, including those who are more reluctant to engage in standard PE activities

£380

Offer competitive opportunities for sports through inter-school events.

Sportshall Athletics events at Spectrum, Guildford.

Children will be able to work alongside children from other schools to experience competitive sports activities

£564

Provide new PE resources and update existing equipment.

Includes a Skip2BFit skipping rope for all children, Box2BFit resource bag and yoga mats.

PE lessons will be enhanced by new resources and equipment`

£2,510

Youth Sport Trust membership to take advantage of resources and advice.

Share good practice nationally and renew our Activemark status.

£170

Subsidise clubs or individuals in afterschool clubs.

To persuade more families/children to participate in sport and promote/encourage an active lifestyle.

£156

Use of qualified sports coaches to teach alongside teachers.

Quality team-teaching to inspire children and to educate those staff delivering the PE lessons.

£3.330
Going forward, in addition to the continuation of some of the above, the school is proactive in seeking ways to improve opportunities for pupils at Clandon.
The school plans to make some significant improvements to the PE facilities in the playground in order to be able to offer more activities. This is likely to include the addition of new playground markings and possibly a new multi-activity games area with astroturf or soft surfacing.